Home
Archives
Banned List
NES Victory
Reviews
Forums
Search
RBI Baseball
Drinking Game
Hall Of Shame
Database/Wiki
Glossary
Rankings
FAQ
Forums
Media
Watn?
Records
Tourneys
Misc
ROMs
Links
NES
Boston
California
Detroit
Houston
Minnesota
New York
San Francisco
St. Louis
AL All-Star
NL All-Star
Arcade
Astros
Athletics
Braves
Cardinals
Cubs
Dodgers
Giants
Reds
Red Sox
Yankees

The Players
Gantry
Lips
Potsie
Sperling

RBI Legends
R. Burleson
R. Bush
R. Jones
J. Lindeman
T. Puhl
P. Sheridan
H. Spilman
M. Sullivan
T. Teufel
R. Wilfong

The Friends
Eddy
Jae
Jason
Nick
Good Brother

Wrestling
Lineup 2003
Lineup 2002
Lineup 2001
Lineup 2000
Nicknames
Links



---
May 2002 Archives
---
May 28, 2002
Mike Beals is planning a huge RBI Tournament in the Chicagoland area in December. It will be either 16 or 32 players and is open to all. It will be anything-goes pitching, putting us straight-ballers at a bit of a disadvantage. Please check out the official tourney site for more info and E-Mail Mike if you have any questions. I will be attending the tourney (camera in hand) and will play if he can get it up to 32 teams. Being a lifetime straight-pitch player, I don't want to take a spot since I won't be too competitive. I encourage any RBI fan that can make the tourney to attend, as a 32 player RBI tournament will probably be the largest tourney since the 80s.
Added a list of 2nd Generation RBI players (sons, relatives of original RBI'ers) to the where are they now page. Also gave Don Sutton his birth name (he's no longer Bob) in the California Page. Thanks to Joe (aka Gwynn3k) for both updates.
---
May 20, 2002
In with one RBI Legend, out with another - Jose Canseco retired last week and Tony Pena was hired as manager of the Kansas City Royals. Congrats to Tony and Canseco for a stellar career. Jose was my favorite player growing up and it sucks to see him go. The Whare are they now page has all the updates...
Made some FAQ and glossary changes last week, but forgot them already. I did add a new glossary term, the Black Thing. Also renamed the Paul Bunyan to the Bunyan, since everyone calls it a Bunyan. Finally, added the Forrest Gump Glitch to the glitch/glossary page. One day all the glitches will be on their own page, but for now I'm a lazy fuck...
---
May 6, 2002
Don't mess with the Champ!!!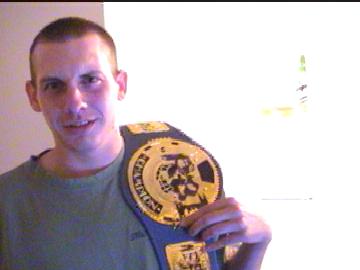 Hail to chief Potsie, winniner of the 2002 RBI Championships. It was a hard fought, three-game final against yours truly, but Potsie proves to be the better man. Fulls details aren't up yet, but check out the Results and Final Thoughts over on the forums. Check back shortly for (mostly) full boxscores and pictures galore.
Made a few changes awhile back that I forgot to mention - added another user-defined rule and Who the hell is Pedriq on the NL All-Stars? to the FAQ.
---
May 4, 2002
The day has finally arrived... The 4th annual RBI Baseball Drinking Game Championship will be taking place in just over an hour from now. For the most uptodate information regarding the tournament, head on over to the forums, or just click on the link below. Gantry, I (Lips), and maybe a couple others will be posting there throughout the day.
---
[ Check Archives for previous updates to the webiste ]
---
[RBI Baseball Main]
[NES]
[Arcade]
[Drinking Game]
[FAQ]
[Media]
[Glossary]
[Profiles]