---
Gantry's RBI Baseball Page

Your one-stop shop for all things RBI Baseball. Don't know what RBI Baseball is? Then you better start at square one. Dee-Nee.com aims to be the ultimate source for RBI Baseball on the Internet. It's a site by RBI Baseball fans, for RBI Baseball fans. Even though it's a Nintendo game from 1988, the community for RBI Baseball is strong and gaining members every day.
New vistors will particularly find the RBI Baseball FAQ and RBI Baseball Drinking Game to be good starting points. Once you graduate from the main pages, sign up for the forums and share your thoughts with RBI Baseball fans across the globe. RBI Baseball is alive and well on the Internet and we hope to keep the magic alive for as long as humanly possible...
---
December 12, 2017
New Heaven and Hell ROM
Briznock uploaded an updated version of his Heaven vs Hell ROM. It's a custom ROM that gives you the hardest CPU challenge you can find. Get more infa about it on his forum thread and download it on the ROMs Page.
---
August 7, 2017
R.I.P. Don Baylor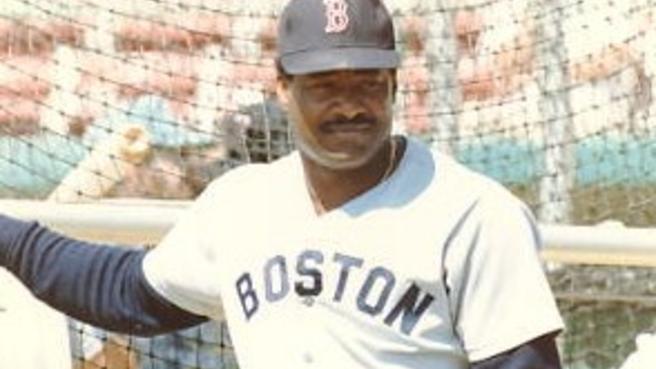 We've lost another RBI Legend today, Don Baylor passed away today at age 68 in Austin Texas. I've done a very rare update of the RBI Baseball Database to mark on his passing. One of the best all around players in the game, he'll be missed.
---
July 31, 2017
On the HOF selection of RBI'er Tim Raines, Yahoo's Jeff Passan wrote a nice article on his experiences with Raines via RBI Baseball as a child. It was well done, worthy of a rare front page update.
---
November 11, 2016
Hi everyone! In preparation for our long overdue RBI Drinking Game Trounament in a couple weeks, Lips and I got some practice games in. Was a bit rough early on, but we got our timing down and in the last game I broke a record - most runs in a loss with 28. Lips actually had a chance to beat the all time record for most runs but got a donut in the last inning. The records page has been update, Potsie's 14 year badge of shame is officially mine!
---
April 6, 2014
Thanks to forum member BravesPaul, we now have all the music and sound effects from RBI3 available to download. Get it on the Media Page and have yourself a new ringtone.
---
March 13, 2014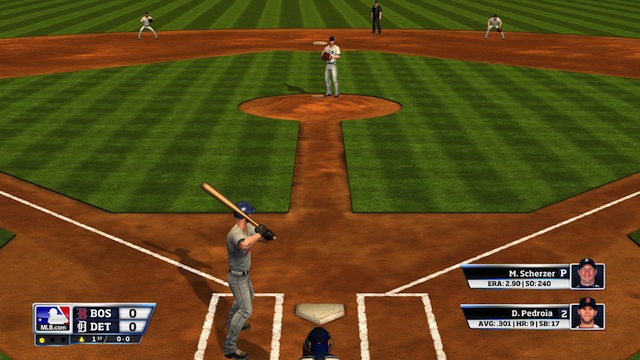 Yesterday we received a bunch of new information about the new version of RBI Baseball being released by MLB Advanced Media. This is most welcome news as many folks were starting to think that this game wasn't going to be released, as info was scant and updates non-existant. You can hit up these links on Baseball America, Deadspin or Polygon for more information. The big things we learned today are that the controls and rosters will be simple like the original, there is no online play, all MLB teams will be represents and mobile versions. Most folks are bummed about lack of online play, but if they get the controls right, which is sounds like they are, I'll be a happy camper. They are focusing on quick games (less than 20 minutes) and preserving the two button nature of the original. Rumor has it the release date is April 10th, some of the most exciting RBI news we've had in quite some time. Heck, it even got me to update the main page!
We have an ongoing forum thread discussing the new RBI, be sure and sign up if you haven't already and add your two cents.
While I'm here I've decided it's best to remove all the from page updates from 2005 (good God) and before to the Archives Page. It was time people, it was time. Does this mean with a new version of RBI there will be a bevy of front page updates and an unyielding stream of RBI related information from this site? No, likely not - though the forums are still heavily active, that is the place to go first.
---
June 28, 2013
After three years of nothing happening on this site (except the forums of course) I finally did an update. I've revived the old RBI Baseball Database with the latest and greatest wiki software. The old one was completely overridden with spam and I just shut her down for a couple years. It's now back and better than ever. You can always find it on the left-hand navigation menu under Database/Wiki. Enjoy and feel free to sign up and contribue to the effort...
---
March 8, 2010
Cool java site to play RBI from any browser - check it out.
---
February 17, 2010
Only 13 months since the last update!
I wanted two talk about two new and active sites in the world of RBI, unlike this one. http://www.rbibaseball.us/ is a site started by Tecmoturd of the forums. He has been incredibly active in making new ROMs featuring the hack that allows you to play with 30 teams instead of the original 10. His site features a 2010 ROM with 30 teams and he's led a bunch of us on the forums to create a ROM with all the teams from the 1986/1987 RBI era. It's close to done, check this forum thread for all the updates and breaking news.
The other new site has been started by my buddy Brad, aka TecmoBowlTerror, aka TBT. It is TecmoBowl-vs-RBI.com and focuses on RBI baseball strategy and how to play successfully. It's a great idea and something I really don't talk about much here on Dee-Nee. Brad is an elite Tecmo Bowl player, definitely check out his strategy guides on that game as well.
---
January 20, 2009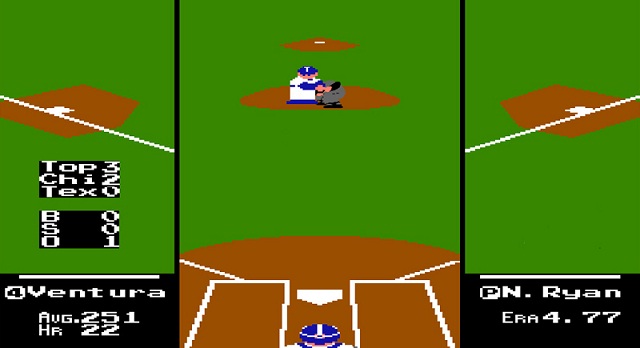 Thanks to forum poster gig for submitting this awesome photo.
---
April 2, 2008
The 2008 RBI Championship of the Universe tourney is on in Chicago, and needs 13 more entrants. Please folks, sign on up and play against the best that the RBI world has to offer. It's been a bi-annual tourney for quite some time now and always brings out the best of the best.
---
October 27, 2007
Still around folks, though needless to say the front page and main site doesn't get much updating. Nightwulf & myself started to work on a new, improved version of the site but we both got a little too busy and it's on hiatus again. Anyways, read this great ESPN Page2 article about Wally Backman, seems like things haven't gone so well since his 4 day stint as D-Backs manager.
---
January 9, 2007
The forums are not playing nicely with the software upgrade nightwulf is installing, but we are working on it. Patience grasshoppers, but don't expect it up for most of the work day today. Our apologies...
---
December 8, 2006
nightwulf here, updating the front page due to Gantry's inherent laziness. Plans for the 2007 National RBI tournament are in full swing. The competition will take place in Columbus, OH on a to-be-announced weekend in June. Full details can be found at the official tournament site, with plenty of discussion available in this forum thread. Start on page 50 or so if you're just tuning in ...
In other RBI news, San Francisco leadoff man Jose Uribe has passed away due to a tragic car accident this morning. Our thoughts go out to his family and wish them the best.
Discuss this update on the Dee-Nee forums
---
October 18, 2006
Welcome home Sperling!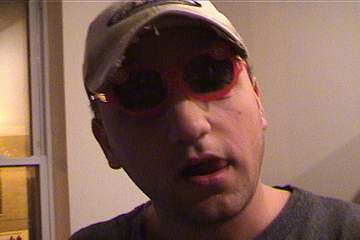 Sperling walked into my life about an hour ago, just showed up at the Dee-Nee house. He's home from Iraq for good, Dee-Nee!!!. We already had Taco Bell, played RBI and had a couple High Lifes... Also just found out that our annual trip to NIU's homecoming will be happening this weekend, all are invited. We've had a two year lull since Sperling's been away, but we're back on. Anyone knows a floor we can crash on Saturday night, just let me know...
---
July 12, 2006
Congrats to Jason aka Racktacular for winning the 2006 RBI Baseball Drinking Game tournament! He played well throughout and beat yours truly in the finals. Both games were 20-19 with a walkoff homer by Jason, truly dramatic. For all the nitty-gritty on the tournament games, check out the forum thread.
---
April 3, 2006
The 2006 MLB season has begun, and Julio Franco is the only RBI'er on a Major League roster. There are plenty of rumors about Clemens coming back, possibly to the Red Sox. Santiago still has a chance to get into baseball. RBI is down, but definitely not out. Hopefully Franco can play until he's 50...
---
April 3, 2006
The 2006 MLB season has begun, and Julio Franco is the only RBI'er on a Major League roster. There are plenty of rumors about Clemens coming back, possibly to the Red Sox. Santiago still has a chance to get into baseball. RBI is down, but definitely not out. Hopefully Franco can play until he's 50...
In exciting online news, clyon has returned to create a whole new set of RBI ROMS for the 2006 season. The site is well done and he's actually topped his 2k3 ROM set. Go to his site right now and download them. You won't be disappointed.
It's been talked about a bunch on the forums, but I neglected a front page update. Kirby Puckett is dead, making him the 2nd RBI'er to pass on (Donnie Moore). With an eerie sense of timing, we started an RBI Dead Pool thread a couple weeks before. This further proves that the entire population of dee-nee are terrible, terrible people...
---
January 10, 2006
First off, happy 44th birthday to RBI Legend Jim Lindeman!
Some healthy activity going on lately, on all three major sites. I've done a few main page updates (see below) as well as updated to the RBI Baseball Database. From now on, most main page updates will have their corresponding database pages updated. Hopefully, all major info from the main site will be available on the database, for anyone to add to and edit. We also had out biggest day ever on the forums, with 1100 posts and over 200,000 combined. Quite the feat, thanks to all dee-nee regulars with the assistance...
Today's RBI Baseball Link of the Day is a nice piece about Fernando Valenzeula, specficially in regards to his still active pitching career. In that article, it also mentions that Kevin Mitchell is a hitting coach for the same Mexican League team. Two RBI'ers south of the border, small world...
Other big news for today was Gary Carter getting hired as Manager of the St. Lucie Mets, replacing previous RBI'er Tim Teufel. Looks like Carter wants to manage a major league team, best of luck to him. His RBI Database Page is also shaping up quite nicely.
Discuss this update on the Dee-Nee Forums
---
[ Check Archives for previous updates to the webiste ]
---
[RBI Baseball Main]
[NES]
[Arcade]
[Drinking Game]
[FAQ]
[Media]
[Glossary]
[Profiles]